Bristol Aluminum Company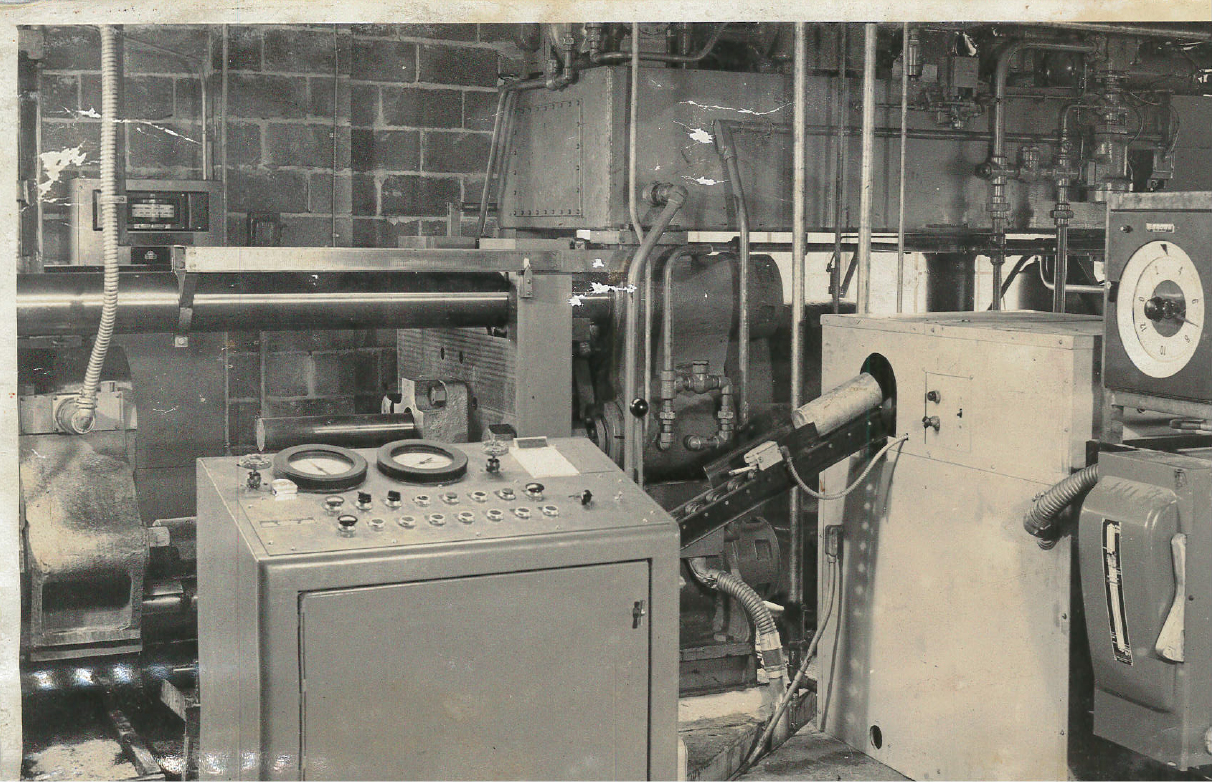 Pictured is Bristol Aluminum's original aluminum extrusion press circa 1949.
Founded in 1949, Bristol Aluminum services the custom extrusion requirements of industries along the eastern seaboard. We maintain a technologically advanced manufacturing facility just outside Philadelphia, PA. Our expertise has solved many of our customers' design and production problems. Our team's personal attention ensures that we design and create custom aluminum extrusions that are manufactured to your exact specifications and are delivered promptly.

Our catalog has a wide array of standard extruded aluminum shapes available to you without a tooling charge. We also offer services such as custom designed extrusions and fabrication, painting, anodizing, powder coating, miter cutting, precision cutting, hole-punching, notching, tumbling, deburring, stenciling and others to satisfy your design requirements.

Our company trucks reach throughout the tri-state area for ease in handling all local deliveries. We also offer LTL services at premium discounted rates for customers farther away.
Contact Us
Call or email us today with any questions. One of our experts is ready to help. Potential customers may also stop in and vistit our facility.
(800) 338-5532
sales@bristolaluminum.com
5514 Bristol Emilie Road
Levittown, PA 19057
Testimonials
"There is no hesitation in recommending Bristol Aluminum as a vendor to other companies. We are forever pleased with the reliable and stable expectations offered. With more than 5 years of having Bristol Aluminum as a vendor, we appreciate the punctual and positive responses to our requests."
- John Higgins
"With proven creativity in problem resolution, we find Bristol Aluminum consistently reliable in time commitments and handles our business with positive outcomes in meeting our expectations. We've worked with them for many years now and we are extremely pleased with their dependable service! Bristol Aluminum is highly recommended."
- Debbie Massaud
"Bristol Aluminum has been a valued supplier to us for 15 years now. They check all the boxes we are looking for in a supplier, most importantly, a quality product backed up with quality service. We can count on their extrusions to be accurate and on time and would not hesitate to recommend Bristol Aluminum to other extrusion customers."
- Corey Calder
We have acquired a new tumbling machine to increase our abilities in deburring small parts for our customers!
We have purchased and installed a new Metlsaw precision automated cutoff saw. This upgrade will allow us to further automate our secondary cutting process, eliminating a portion of our lead times on precision cutting requests made by our customers.